In a recent development, the Academic Staff Union of Universities (ASUU), which falls under the umbrella of the Nigeria Labour Congress (NLC), has declared its intention to begin a strike next week.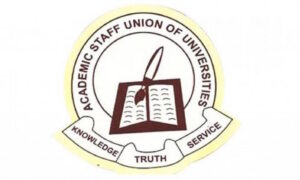 This decision comes in line with the NLC's earlier announcement to initiate a nationwide strike starting from August 2nd, 2023.  
Read Also: UNICAL Withdraws 638 Students
ASUU represent the interests of university lecturers across Nigeria.
The impending strike is expected to have a significant impact on the country's higher education system, potentially disrupting academic activities and affecting students' progress.
ASUU's support for NLC's decision further strengthens the union's stance and raises the stakes for a swift resolution.
Stay tuned for further updates on this developing story as ASUU, NLC, others and the government engage in negotiations to find a resolution and avert the impending strike.