Do you want to know how to join Nigerian Navy with SSCE or BSC qualification this year and Nigerian Navy recruitment details?
Embarking on a rewarding career while serving your country is a noble aspiration.
If you're considering a path that aligns with both these goals, joining the Nigerian Navy this year with an SSCE or BSC qualification might be the perfect opportunity for you.
The Nigerian Navy plays a crucial role in safeguarding the nation's territorial waters and ensuring maritime security.
In this article, we will provide comprehensive insights into how you can join the Nigerian Navy in 2023/2024, including essential requirements and expert tips to enhance your application.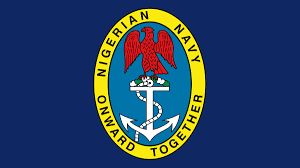 Requirements to Join Nigerian Navy
Before you embark on the journey to join the Nigerian Navy, it's important to ensure you meet the following eligibility criteria:
Nigerian Citizenship: You must be a citizen of Nigeria.
Age Limit: For non-graduates, you must be between 18 and 22 years old. Graduates can apply up to the age of 24.
Physical and Mental Fitness: You need to be in good physical and mental health to serve effectively.
Educational Qualifications: You must possess a minimum of five credits in relevant subjects (including English and Mathematics) in WASSCE, SSCE, NECO, GCE, or NABTEB, obtained in not more than two sittings.
Criminal Record: Applicants should have a clean criminal record.
Height Requirement: Male candidates should be at least 1.68 meters tall, while female candidates should be at least 1.65 meters tall.
National Identification Number (NIN): You must have a valid NIN.
Let's now delve into the process of joining the Nigerian Navy and obtaining the necessary forms.
How to Join Nigerian Navy with SSCE this Year
Follow these steps to embark on your journey to join the Nigerian Navy:
Visit the Nigerian Navy recruitment portal at www.joinnigeriannavy.com.
Explore the available positions to identify suitable roles.
Create an account on the portal and complete the online application form.
Upload scanned copies of your credentials, passport photograph, and other required documents.
Submit the application form and retain a printed copy of the application slip.
Keep an eye on the recruitment portal for updates regarding the recruitment process.
Expert Tips for a Successful Application
To enhance your chances of success during the Nigerian Navy recruitment process, consider these expert tips:
Eligibility Check: Verify that you meet all eligibility criteria before submitting your application.
Accurate Information: Ensure all the information you provide is accurate and truthful.
Physical and Mental Preparation: Prepare yourself physically and mentally for the screening process.
Aptitude Test Readiness: Study past questions and relevant materials to prepare for the aptitude test.
Professional Appearance: Dress smartly and maintain a professional demeanour during the screening exercise.
Follow Instructions: Adhere to instructions provided by recruitment officers during the exercise.
Stay Informed: Keep yourself updated on the recruitment process by frequently visiting the Nigerian Navy recruitment portal.
Job Vacancies Available in Nigerian Navy 2023
The Nigerian Navy offers diverse job opportunities. Here are some of the available job vacancies:
Information Officers
Information and Communication Technology Specialists
Educationists
Marine Engineers
Hydrographers
General Duty Medical/Dental Officers
Sportsmen and women
Chaplains
Naval Architects
Welders
Caterers
Seaman
Supply and Accounts Officers
Technical Officers
Journalists
Naval Ratings
Engineering Technicians
Legal Officers
Public Affairs Officers
Naval Officers
Biomedical Engineers
Electricians
Medical Consultants
Hull Engineers
Musicians
Wrapping Up…
Joining the Nigerian Navy presents a unique opportunity to serve Nigeria and build a fulfilling career.
While the journey is not without challenges, meeting the eligibility criteria and following the application process meticulously will set you on the path to success.
By applying expert tips and staying informed about available vacancies, you can increase your chances of joining the esteemed Nigerian Navy.
We trust that this article on how to join Nigerian Navy this year with SSCE and other qualifications in 2023, along with insights into the Nigerian Navy recruitment form and portal, has been beneficial.
If you have any more questions, feel free to ask using the comment box below!