Do you want access to the NYSC portal login dashboard? If you want to login to the NYSC portal so you can check your dashboard then I am very happy to inform you that this post you are currently reading contains the instructions to help you not only access the NYSC portal for login but also login to NYSC dashboard and complete your registrations for batch A, B and C, stream I and II.
The National Youth Service Corps (NYSC) Portal Login Dashboard is a crucial online platform that serves as the gateway for prospective and current corps members to access various services and information related to the NYSC program in Nigeria. The dashboard is designed to streamline and digitize several processes, making it more convenient for individuals involved in the NYSC program.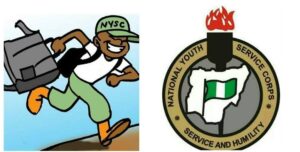 Key Features of the NYSC Portal Login Dashboard:
1. Online Registration: The portal allows prospective corps members to complete their online registration, providing essential information and documentation required for mobilization.
2. Call-Up Letter Printing: Once registered, individuals can log in to the dashboard to print their call-up letters. This letter contains vital details about the orientation camp, deployment location, and other relevant information.
3. Payment Services: The portal facilitates online payments for various services, including the NYSC registration fee. It provides a secure platform for financial transactions related to the program.
4. Personal Information Management: Users can update and manage their personal information through the dashboard, ensuring that the NYSC database reflects the most accurate details.
5. Document Upload: The portal allows for the upload of required documents, ensuring that all necessary paperwork is submitted digitally.
6. Online Verification: Employers and institutions can use the portal for online verification of the NYSC certificates of prospective employees or students.
7. Dashboard Notifications: Users receive timely notifications about important updates, deadlines, and announcements through their dashboard, keeping them informed about the latest developments.
How to Login to NYSC Portal
Visit the NYSC Official Website @ https://www.nysc.gov.ng/.
Click on Login and enter your Email Address and Password
Click on Resume
You will be logged in to the NYSC portal Dashboard.
It's important for users to keep their login credentials secure and not share them with others to prevent unauthorized access to their NYSC accounts.
How To Create An Account On NYSC Portal
Enter your email address
Confirm your email address
Select a Secret question
Enter the answer to your Secret question
Confirm the Answer you entered above
Click on "Continue >>" and follow the instructions on the next page to complete your NYSC portal login dashboard registrations.
As technology evolves, the NYSC Portal Login Dashboard continues to play a pivotal role in enhancing the efficiency and accessibility of NYSC services for the benefit of corps members and other stakeholders.
If you need more updates on NYSC Portal Login 2023, then you can get further information from us. also, visit www.nysc.org.ng so that you can get the latest news about the National Youth Service Corps.