Prepare for the University of Calabar (UNICAL) Post UTME Exam this year by gaining all the necessary knowledge about the screening exercise.
The UNICAL Post UTME Exam is a computer-based test that evaluates the academic abilities of candidates who have applied for admission into the university.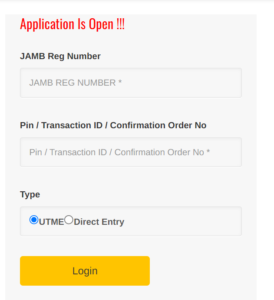 This screening exercise takes place after candidates have successfully completed the Joint Admissions and Matriculation Board (JAMB) examination and achieved the UNICAL cut-off mark.
To be eligible for the UNICAL Post UTME Exam, you must have selected the University of Calabar as your first choice during the JAMB registration process and obtained a minimum score of 150 in the JAMB examination.
It's important to note that the UNICAL aptitude test is not overly challenging.
However, adequate preparation using past questions is crucial to pass the exam.
UNICAL aptitude test this year is a computer-based test (CBT) consisting of multiple-choice questions.
UNICAL Post UTME exam comprises 40 questions that must be completed within a time limit of 30 minutes.
Please remember that calculators are not allowed in the University Of Calabar Post UTME Exam Hall.
For Arts or Law candidates, questions may cover subjects like English Language, Computer Studies, Literature in English, History, Christian Religious Knowledge, Government, and Mathematics.
Social and Management Science candidates can expect questions from Economics, Government, Geography, and Mathematics.
All candidates are required to answer the Use of English and current affairs section, which consists of 15 questions.
UNICAL aptitude test questions are randomly selected from topics such as;
Lexis and Structures
Question Tag
Synonyms & Antonyms
Interpretation
Oral English
Stress
Spelling and
Current Affairs
To excel in the UNICAL Post UTME Exam, it is crucial to study the syllabus, past questions and understand how the University Of Calabar calculates scores.
We hope that this article has provided you with all the necessary information about the UNICAL aptitude test exam this year.
Related Posts: