The long-awaited Obafemi Awolowo University (OAU) admission list is officially out for the 2023/2024 academic session and the steps on how to check OAU admission list online this year are available on this page.
This article provides a step-by-step guide on how to check your OAU admission status and admission list, whether you are a UTME or Direct Entry (DE) candidate.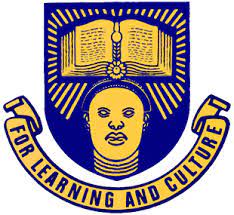 When Will OAU Admission List Be Out?
The management of Obafemi Awolowo University (OAU) has announced 20th September 2023 as the latest date for the release of the OAU admission list 2023 on the JAMB CAPS Portal.
OAU Admission List 2023/2024
OAU usually releases multiple admission lists each year.
The admission lists are divided into batches, with the first batch being the "merit" or "first" batch.
For the current academic session, here are the categories of admission lists:
| | | |
| --- | --- | --- |
| 1. | OAU First Batch Admission List 2023 | is Out |
| 2. | OAU Second Batch Admission List 2023 | Not Yet Out |
| 3. | OAU Third Batch Admission List 2023 | Not Yet Out |
| 4. | OAU Fourth Batch Admission List 2023 | Not Yet Out |
Obafemi Awolowo University admission list will be accessible on the official OAU admission checker portal.
You can conveniently check your admission status online using either your Android or iPhone device.
How to Check OAU Admission List 2023/2024
Here's how you can check your admission status on the OAU admission checker portal:
Go to the OAU admission checking portal via www.portal.jamb.gov.ng/efacility../.
Enable the Desktop Site option on your browser settings.
Log in with your JAMB email and password.
Scroll down to find and click on the "Check Admission Status" tab or CAPS.
Choose your exam year if prompted.
Enter your JAMB registration number if required.
Click on "Check Admission Status" to view your OAU admission status.
OAU Direct Entry Admission List 2023/2024
OAU Direct Entry admission list for the 2023/2024 academic session has also been released on JAMB CAPS and the school portal.
To check your Direct Entry admission status, follow the steps mentioned above.
Printing Your OAU Admission Letter
Once you have confirmed your admission status, printing your OAU admission letter is essential.
Here's how:
Log on to your OAU admission portal via www.oauife.edu.ng.
Locate the Admission Letter Printing Portal or Menu.
Follow the on-screen guidelines and provide your JAMB registration number.
Finally, print your admission letter.
OAU Latest News on Admission 2023/2024
After receiving your admission offer, ensure you stay updated with the latest news and press releases from OAU.
As the admission process can be competitive, be sure to meet all required obligations and follow any further instructions.
Guidelines After Receiving OAU Admission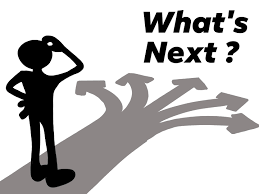 Once you've been granted admission to OAU, here are the crucial steps to follow:
Accept Your Admission: Log in to your JAMB CAPS and OAU admission portal to accept the offer of admission.
Acceptance Fee: Find out the OAU acceptance fee amount and payment procedure. Ensure you pay within the stipulated time.
School Fees: Research the school fees for your course, department, and faculty. This information is vital for your financial planning.
Accommodation: If you'll be staying in the university hostel, keep an eye on the OAU hostel application portal for updates. Alternatively, explore off-campus housing options.
Payment Instructions: Wait for official instructions before making any payments related to tuition, registration, and other fees.
Document Preparation: Gather all the required documents for screening upon resumption. These may include your academic results, admission letters, identification certificates, and more.
Lecture Schedules: Obtain your faculty and departmental lecture schedules as soon as they are available to ensure a smooth transition into academic life.
Attend Lectures: After completing all necessary payments and registration processes, start attending lectures as scheduled.
Wrapping Up…
Gaining admission to Obafemi Awolowo University is a significant achievement.
Keep an eye on official OAU websites and platforms for timely updates.
Congratulations to all those who have secured admission, and remember to keep all your essential documents ready for screening.
Related Search:
OAU Admission List 2023/2024
OAU admission checker portal
How to check OAU admission status
OAU first batch admission list
OAU second batch admission list
OAU Direct Entry Admission list
OAU admission news and updates
Obafemi Awolowo University admission process
OAU merit admission list