President Bola Tinubu Appoints Prof. Tahir Mamman as Minister of Education.
President Bola Tinubu's recent appointment of Prof. Tahir Mamman, a seasoned legal expert, as the Minister of Education marks a significant step towards enhancing Nigeria's education landscape.
Prof. Mamman's diverse background and impressive track record are poised to bring positive transformations to the country's education system.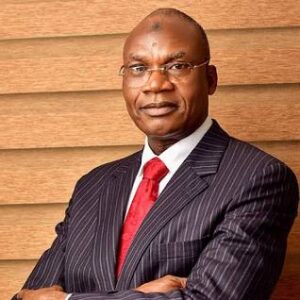 From Legal Expertise to Educational Leadership
Prof. Tahir Mamman, known for his distinguished legal career, has been an active figure in the ruling All Progressives Congress (APC).
He holds a Bachelor of Laws (LL.B) Degree from Ahmadu Bello University, Zaria, and is an alumnus of the Nigerian Law School.
Following his academic pursuits, he joined the University of Maiduguri and eventually rose to the esteemed position of Dean of the Faculty of Law.
A Journey of Excellence
Prof. Mamman's pursuit of knowledge took him to the University of Warwick, where he earned his Master's Degree.
His commitment to academic excellence led him to achieve a Ph.D., further enriching his understanding of law and its applications.
In 2005, he assumed the role of Director-General of the Nigerian Law School, a pivotal period during which the institution experienced remarkable infrastructural growth.
His dedication to legal education was evident in his eight-year tenure.
Notably, Prof. Mamman's earlier responsibilities included serving as the Deputy Director of the Kano Campus of the Nigerian Law School.
Recognition and Impact
Prof. Tahir Mamman's contributions to the legal field have earned him prestigious recognition.
In 2015, he was bestowed with the revered title of Senior Advocate of Nigeria (SAN) in acknowledgement of his remarkable achievements within the legal domain.
This honour underscored his standing as a legal luminary and his profound impact on the legal profession.
Presently, Prof. Mamman serves as the Vice-Chancellor of Baze University, located in the Federal Capital Territory (FCT), Abuja.
In this role, he continues to shape the minds of aspiring legal professionals, imparting values such as integrity, excellence, and ethical practice.
A Commitment to Nation-Building
Recognizing his exceptional contributions, the Federal Government of Nigeria honoured Prof. Mamman with the title of Officer of the Order of the Niger (OON).
This esteemed recognition symbolizes his dedication to the advancement of legal education and his role in nation-building.
Prof. Mamman's legal expertise spans areas such as Arbitration and Mediation and Corporate and Commercial Law.
As an esteemed member of the Nigerian Bar Association and the International Bar Association, he remains at the forefront of legal discourse and innovation.
A Bright Future for Education
President Bola Tinubu's selection of Prof. Tahir Mamman as Minister of Education reflects a strategic move to harness the expertise of a legal visionary in the realm of education.
As Nigeria endeavours to improve its education system, Prof. Mamman's experience and commitment are poised to drive positive changes that will shape the educational journey of countless students across the nation.
Indeed, renewed hope for the education sector is here!