According to the latest report, the Academic Staff Union of Universities,  ASUU may Embark on strike again over withheld salaries.
The Academic Staff Union of Universities (ASUU) has recently voiced its concerns about the delayed payment of salaries and issued a warning regarding a possible strike if the situation is not promptly addressed.
The union has called on President Bola Tinubu to urgently resolve the issue of withheld salaries for lecturers, a consequence of the 2022 patriotic strike initiated due to the government's failure to uphold previous agreements.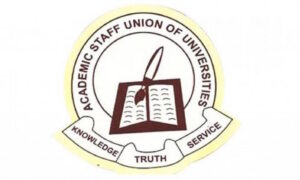 Read Also: ASUU to Begin Strike Next Week
In addition to the payment of withheld salaries, ASUU is urging the current administration to expedite the renegotiation process of the 2009 ASUU/FGN Agreement.
The union cites the recommendations of the Prof. Nimi Briggs committee as the foundation for restoring the integrity of the university system.
ASUU President, Prof. Emmanuel Osodeke, conveyed the union's position in a statement following its National Executive Council (NEC) meeting held at the University of Maiduguri, Borno State, from August 19 to 20.
The discussions encompassed various concerns affecting both the university system and the nation as a whole.
The statement further highlighted ASUU's opposition to the dissolution of the governing councils of federal universities by the President, asserting that this action runs counter to existing laws.
The statement read: "NEC acknowledged the ongoing efforts to make the Federal Government release the withheld salaries of academics and implored ASUU national leadership, the Nigeria Labour Congress (NLC), and all true patriots to spare no efforts in this respect."
"NEC noted with serious concern that ASUU members are currently owed several months of promotion arrears arising from distortions traceable to the forceful enrolment of academics on the Integrated Payroll and Personnel Information (IPPIS) platform."
"Consequently, ASUU calls on the OAGF to ensure the immediate release of the backlog of promotion arrears to our members in the interest of industrial peace and harmony."
This is a developing story…