JAMB Matriculation List Website: For NYSC Mobilization.
Do you want to learn how to check the NYSC matriculation list for 2023 and 2024 via the matriculation portal?
Before submitting an application for the NYSC this year, it is essential to verify that your name is included in the matriculation list for 2023.
In this article, we'll explain how to verify the NYSC matriculation list for the classes of 2023 and 2024 and cover all the other essential information.
What is NYSC Matriculation list?
Graduates of Nigerian universities and other higher institutions whose academic credentials have been confirmed and authorized by their individual institutions are listed on the National Youth Service Corps (NYSC) matriculation list.
The list is used to verify that graduates are eligible to take part in the NYSC programme.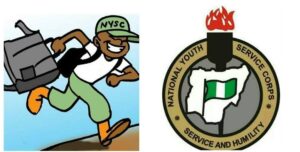 Importance of the Matriculation List in Nigeria
The following are the reasons why the matriculation CAPS list is very important:
It helps to determine whether or not your institution is JAMB-recognized.
The verification step also ensures that your course has received JAMB approval.
The internet portal verifies whether your admission is genuine or a forgery.
How to Check NYSC Matriculation List 2023/2024
To check the NYSC matriculation list, follow these steps:
Go to the NYSC portal at www.portal.nysc.org.ng
Click on "Mobilization Batch"
Select your "Institution"
Enter your "Matriculation Number" and "Surname"
Click on the "Search" button.
If your name is on the NYSC matriculation list, it means you are eligible to participate in the NYSC program.
If your name is not on the list, you will need to contact your institution to rectify the issue.
If your name is not on the list follow this link to see the solutions and things to do.