The Academic Staff Union of Universities, ASUU shelves proposed strike action after the Nigeria Labour Congress (NLC) reached an agreement with the Federal Government.
The Federal Government's meeting with the Nigeria Labour Congress (NLC) and Trade Union Congress (TUC) on October 1, 2023, brought about significant resolutions, leading to the shelving of a proposed strike by the Academic Staff Union of Universities (ASUU).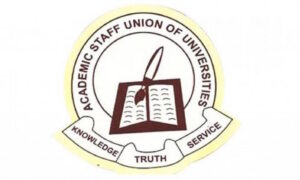 The discussion primarily revolved around addressing the disputes arising from the removal of the subsidy on Premium Motor Spirit (PMS), and the following key points were noted:
Provisional Wage Increment: The Federal Government announced a provisional wage increment of N25,000 for all treasury-paid federal government workers for a duration of six months.
Compressed Natural Gas (CNG) Buses: The government pledged its commitment to expedite the provision of Compressed Natural Gas (CNG) buses to alleviate public transportation challenges stemming from the removal of PMS subsidy.
Support for Micro and Small-Scale Enterprises: Funds will be made available by the Federal Government to support micro and small-scale enterprises.
Waiver on VAT for Diesel: VAT (Value Added Tax) on diesel will be waived for the next six months.
Financial Assistance to Households: Starting from October through December 2023, the Federal Government will commence the payment of N75,000 to 15 million households, at a rate of N25,000 per month for three months.
Resolutions Reached:
Work Over Strike: It was unanimously agreed that the disputes at hand can only be effectively resolved when workers are actively engaged in their respective roles and not when on strike.
Higher Wage Consideration: The Labour Unions advocated for a higher wage increment, and the Federal Government Team assured that they would present these demands to President Bola Tinubu for further consideration.
Formation of Sub-committee: A sub-committee will be formed to meticulously work out the implementation details of all items, specifically concerning government interventions to cushion the impact of the fuel subsidy removal.
Lingering Transport Union Matter: The long-standing issue involving the Road Transport Employees Association of Nigeria (RTEAN) and the National Union of Road Transport Workers (NURTW) in Lagos State was recognized as needing urgent attention. Lagos State Governor, Babajide Sanwo-Olu, who participated virtually, pledged to resolve this matter.
The meeting, chaired by the Chief of Staff to the President, Femi Gbajabiamila, witnessed the participation of Governor Abdulrazak Abdulrahman of Kwara State and Chairman of the Nigeria Governors Forum (NGF), as well as Governor Dapo Abiodun of Ogun State.
Additionally, key government officials and prominent figures from Labour Unions were in attendance.
Read Also: ASUU Announces Indefinite Strike
In a related development, ASUU, under the umbrella of NLC, resolved to suspend their proposed strike action, aligning with the agreement reached by the NLC and the Federal Government.